A single conversation across the table with a wise person is worth a month's study of books ~Chinese Proverb

It was impossible to get a conversation going; everybody was talking too much. ~ Yogi Berra
Wiki How pools many authors together for the common good.
I consulted WikiHow for tips about how to carry on a conversation, because starting, maintaining, and ending a conversation gracefully takes work for people on the autism spectrum.
Here are some steps and considerations:
Wait
Take some time to try to judge the person's mood [who it is you are thinking of speaking to]. Take time to learn facial expressions.
Improve Your Social Skills recommends two great books after much research.
What Everybody Is Saying, by Joe Navarro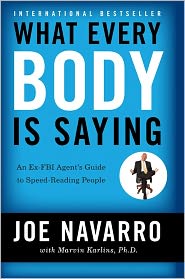 Dan Wendler, from Improve Your Social Skills [a gentleman with Aspergers who started that site], summarizes this book as follows:
What Every Body Is Saying is a phenomenal body language book. Unlike many other body language books which simply give you a laundry list of every single body language signal under the sun, What Every BODY Is Saying focuses on the most important signals to make application easy.

If you're looking to expand your knowledge of body language beyond the lessons in Improve Your Social Skills, I recommend this book as your next step. As a bonus, it's written by an ex-FBI agent, so the examples in the book are exciting real-life examples of the author using body language to catch criminals.
Find A Good Topic
You can talk about local weather, a popular sport event, or news about a very popular personality. It may seem like small talk, but this is how you build trust when you don't know someone well. Think of small talk as the kindling for building a fire: it's small, but you can't start a fire without it.
Look Around
If you can't think of something to say, look around you. Speak something nice about things like the floor, a picture in the room, or the decorations. Or listen to what others around you are talking about. You can listen to other conversations going on in the room even before approaching someone, so that you fill your head with ideas for topics to talk about.
Ask Questions
Ending your questions with, "isnt' it?" will invite the other person to give their opinion. [Just don't ask that question after every single statement].
Zeenat Syal, a professional counselor, wrote a blog post called How To Ask Positive Questions for Deeper and More Meaningful Connections.
Open Ended questions allow for a range of responses (versus close ended, yes or no questions).
• "What have you been doing with your free time?"
• "How is the economy treating you?"
• "What projects have you been working on?"
• "I'd love to know more about your family. What are your kids involved in?"
The Story Question: "How Did You Get Started in [xyz] Business?"
Everyone loves to tell their story. Regardless of whether you feel bored or uninterested, remember that when you ask someone to tell you about their life, you are communicating that you care about them.
The Passion Question: "What Do You Love Best About What You Do?"
Ask them for details about what they do. For example, "So you are an interior designer; what do you love best about your job?"
Ask the question, "Why?"
Larry King makes a living as a talk show host; asking questions is what he does. He interviews everyone from top celebrities to world leaders on "Larry King Live." He has often said his favorite question is "Why?" "Why did you do that?" "Why did you go there?" "Why did that interest you?" "Why is that important?"
That one, simple, three-letter word,– "Why?" – has enormous power. It probes. It digs. It illuminates. It gets to the heart of the matter. It puts thought process and motives into context. It is at the center of meaningful dialogue and understanding. ~Zeenat Syal, Positive Provocations
Listen Well
Listen with your body. Listen with your eyes. (Go to SocialThinking.Com for more tips on how to listen with your eyes and body). Your body should be facing a person, while respecting their personal space.
During The Conversation
Show your interest in the other person. Let the person talk, explain, and complete her viewpoint. Interrupt the person with another question only if you think s/he is talking for too long. Study their facial expressions to understand whether they are communicating mutual interest in the conversation.
End The Conversation Well
Wait for both of you to finish the topic you were talking about.
It also helps to think about ping pong. When you play ping pong (or if you've ever watched a game), speaking and listening is like the ball being hit back and forth.
Both of you will exchange questions and answers.
When you've both completed the topic, you can decide whether you want to start another topic, or you can say, "It was nice to meet you." Smile, and turn away.
Here are a couple of WikiHow's you may find helpful:
How To Carry On A Conversation
How To End A Conversation
Dan from Improve Your Social Skills says this about this book:
How To Talk To Anyone has 92 different tips for social interactions. Each tip is about a page or two long, and is usually simple enough that it can be boiled down into a sentence or two (which the author helpfully does at the end of each chapter.) They cover different topics, from conversation to remembering names to making a good first impression.

The beauty of the tips is the way they are presented. Lowndes has a rare gift for making the tips memorable, which is incredibly helpful when trying to apply them. And the bite-size nature of each tip makes it easy to practice them one at a time. Not every tip in this guide is helpful, but there are enough gems for it to be well worth your time.
Please let me know any other tips or suggestions that have helped you carry on a conversation!
Image credit: devas / 123RF Stock Photo
"Get our updates, free!"
Never miss a blog post again
"Subscribe to the blog"
Receive an update straight to your inbox every time I publish a new article. Your email address will never be shared
Sign up for free updates
No Spam Guarantee